Advantages
No brazing, no flaring, no leaking, no special tools. No fire hazards, no hot work permit, no special gauge. No marker, no oxidation, no nitro purging. Choose SmartLock, the safest option for your HVAC/R systems, today!
SmartLock is the simple solution for air conditioning, heat pumps, and refrigeration systems including Ductless Mini-Splits, Standard Unitary Swages, Multi-Zone Systems, and VRF Systems. Our overall product benefits mean replacing the arduous brazing and flaring work without special tools needed. Read on for the main benefit of each product below, and contact us today with any questions about manufacturing, distributing, or how our products work. Thank you for choosing SmartLock today!
Time Saving Analysis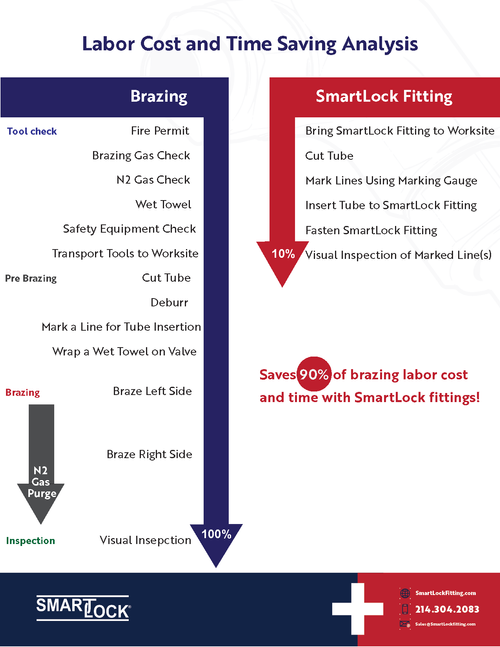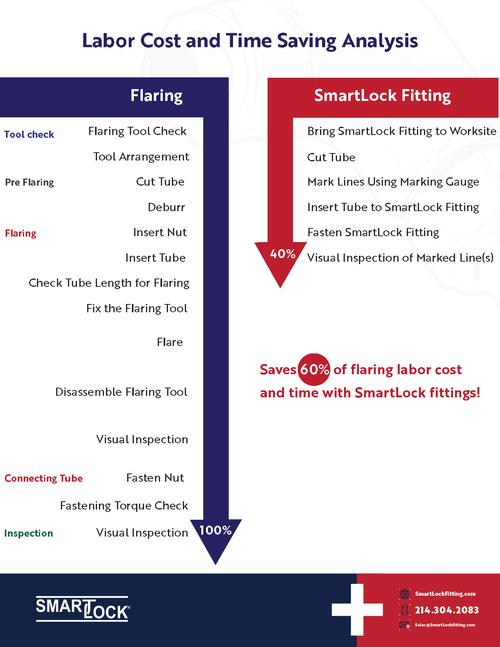 Metal to Metal Seal vs O-Ring Seal
Historically, the HVAC industry has seen two types of sealing methods used for sealing refrigerant pipes to equipment systems: metal- to-metal seals and o-ring seals.
SmartLock fittings use an innovative metal-to-metal sealing technology that is able to achieve the following benefits over o-ring seals:
Highest possible pressure testing and rating
Highest vacuum pressure
Compatibility with all refrigerants
Compatibility with all compressor oils
High temperature and low-temperature stability
Zero annual leakage rate
Lifetime reliability/warranty
Compatibility with Copper and Aluminum tubes
Metal-to-metal sealing technology provides the highest integrity sealing solutions for today's DHP (copper tube made from Alloy C12200) and unitary equipment installations. The elastomeric rings that are placed inside Smart Lock fittings DO NOT make the seal. They are placed for vibration dampening and keeping environmental elements outside. SmartLock fittings submitted for UL certification did not have any elastomeric rings. All internal tests are conducted without the elastomeric rings to uphold SmartLock's commitment and integrity of metal to metal sealing technology.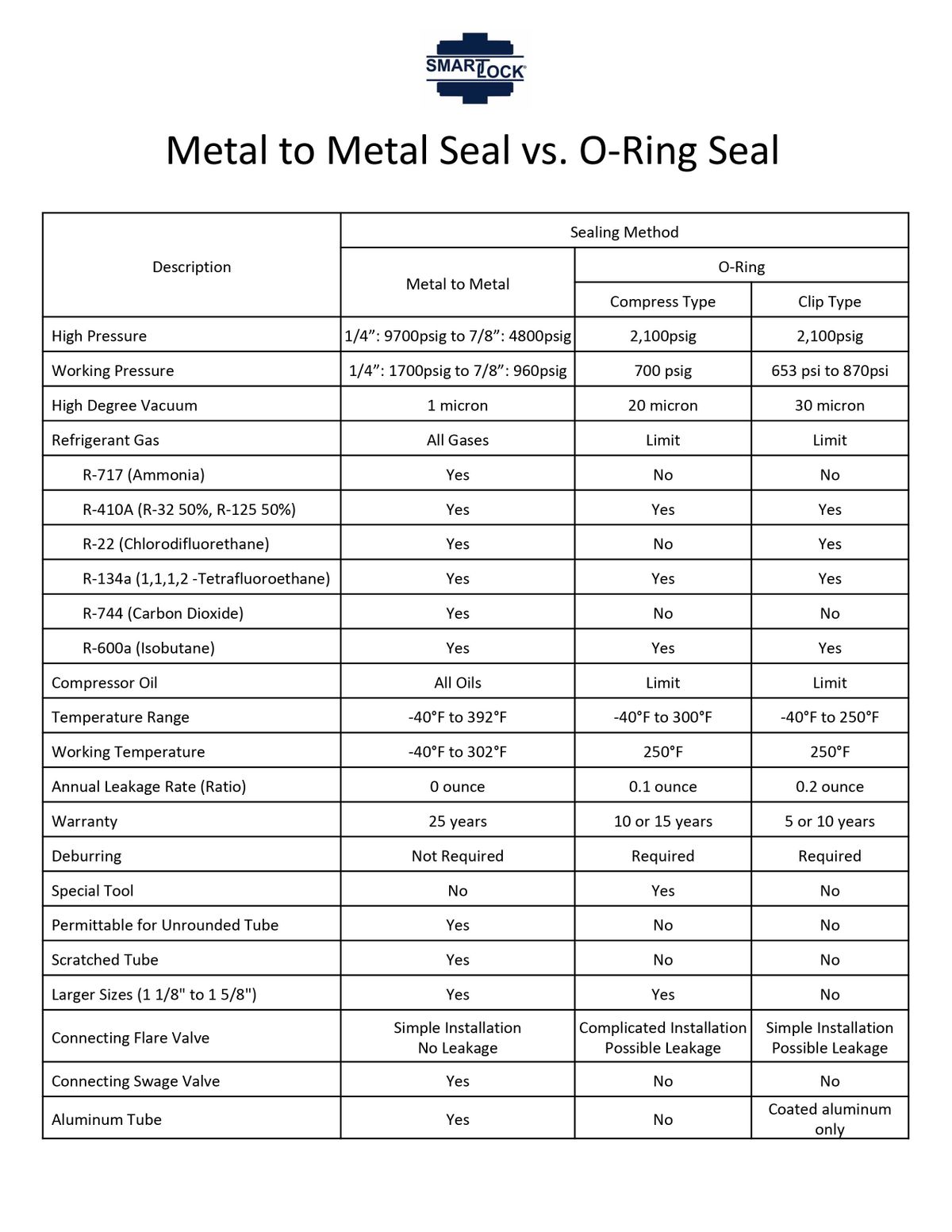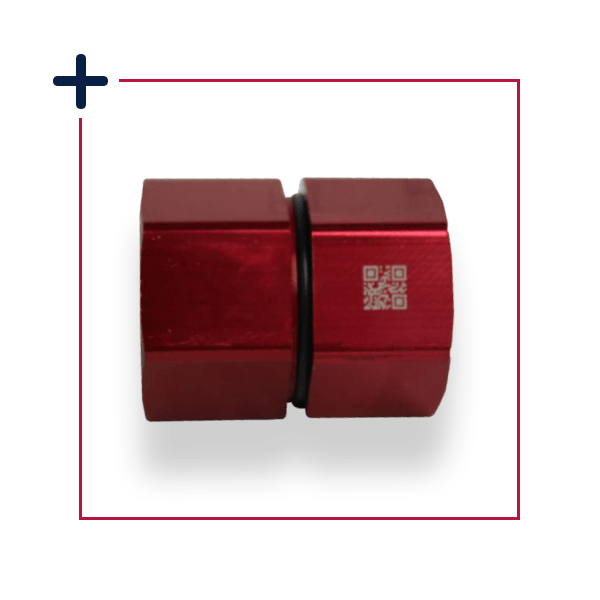 Highest Quality Control 
In order to create the highest quality fittings on the market, our SmartLock fittings are tested three times a day, random batch tested every single day. All of our products have QR codes embedded in each fitting to help us track the production timeline of each fitting. We care about the your job to run smoothly without a hitch so we are putting all of our focus and effort into making sure our small, yet powerful fittings are consistent and top quality.